Ansel

[M:99:298:][D3v:http://rpgmenagerie.com/index.cgi?action=display&board=cs&thread=419&page=1#16266]
member is offline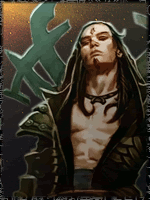 Joined: Jun 2012
Gender: Male


Posts: 121

Re: Margrett
« Reply #45 on Jun 24, 2012, 10:12pm »

---

I did the standard 5 acclaim per adventure. And for money I just assumed an average of 1.5 people per adventure, and then multiplied by the numbers in the 'money and acclaim' thread in gm
Margrett
[M:277:537:][D3v:http://rpgmenagerie.com/index.cgi?action=display&board=cs&thread=379&page=1#3797]
member is offline




Don't Even Bother





Joined: Aug 2011
Posts: 2,379

Re: Margrett
« Reply #46 on Jun 24, 2012, 10:16pm »

---

I'm not trying to argue this too hard, as I don't really care a lot about Marg's acclaim.

---
Ansel

[M:99:298:][D3v:http://rpgmenagerie.com/index.cgi?action=display&board=cs&thread=419&page=1#16266]
member is offline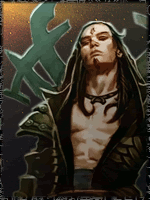 Joined: Jun 2012
Gender: Male


Posts: 121

Re: Margrett
« Reply #47 on Jun 26, 2012, 9:47pm »

---

I have been instructed to reward you for the threads you gmed that were mentioned earlier.

This results in you receiving 70 acclaim and 210 gold... putting you back to 267 acclaim and 537 gold e.e

I believe this means this means that you get at least one of those points back. I'm not sure. That's your job to check ;P

I will update you mini-profile totals. Oh, and I've been told to let you do your own math next time, since it's not an admins job to do it for you (even though I did it as a friend, not as an admin ;P)

Alas, that is all. Till next time
Margrett
[M:277:537:][D3v:http://rpgmenagerie.com/index.cgi?action=display&board=cs&thread=379&page=1#3797]
member is offline




Don't Even Bother





Joined: Aug 2011
Posts: 2,379

Re: Margrett
« Reply #48 on Jun 26, 2012, 9:50pm »

---

Let me say publicly that I was going to go through and do it....Ansel just did it first.

Thanks much, Dan.

---
Ansel

[M:99:298:][D3v:http://rpgmenagerie.com/index.cgi?action=display&board=cs&thread=419&page=1#16266]
member is offline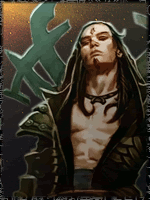 Joined: Jun 2012
Gender: Male


Posts: 121

Re: Margrett
« Reply #49 on Jun 30, 2012, 2:08pm »

---


Jun 30, 2012, 1:49pm, Margrett wrote:

Selling this:


Guard Elite Armor.
- Recognizable in many of the greater cities, the strongest and most senior of the guard often wear this armor as a sign of their status.
- Heavy armor torso.
- Enhances the reaction of NPCs to authority figures.
- $150.


And buying this.


Aug 26, 2011, 9:55am, Grayell wrote:



Knight's Pauldrons
- A symbol of rank, prestige and battle prowess.
- Additional Item.
- The user is granted a minor defence bonus when a shield is equipped.
- $125.





Net loss of 50 gold, so your total is now 487. Don't forget to edit your inventory!
Ansel

[M:99:298:][D3v:http://rpgmenagerie.com/index.cgi?action=display&board=cs&thread=419&page=1#16266]
member is offline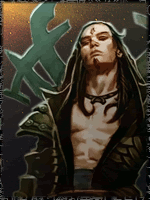 Joined: Jun 2012
Gender: Male


Posts: 121

Re: Margrett
« Reply #50 on Jul 12, 2012, 7:15am »

---

Thought somebody else would do this yesterday, but I guess I have to ;P

HAPPY BIRTHDAY!

Please take this small token of our... 'appreciation' ;P

+10 Acclaim
+50 Gold

totals:
277 acclaim
537 gold